http://www.valleywater.org/WorkArea/DownloadAsset.aspx?id=10083

Board Policy EL-7: Communication and Support to the Board
The BAOs inform and support the Board in its work.
Further, a BAO shall:
Inform the Board of relevant trends, anticipated adverse media coverage, or material external and
internal changes, particularly changes in the assumptions upon which any Board policy has
previously been established.
Report in a timely manner an actual or anticipated noncompliance with any policy of the Board.
TO:
BOARD OF DIRECTORS
FROM:
BEAU GOLDIE
CEO BULLETIN
Week of July 5 – 11, 2013
INSIDE THIS ISSUE
BOARD MEMBER REQUESTS
2
Update on the Boardroom Audio Visual Upgrade project
2
Keegan
California Conservation Corps Matching Grant
R-13-0040
Week of July 5 – 11, 2013
CEO Bulletin Page 2 of 2
INSIDE THIS ISSUE
Update on the Boardroom Audio Visual Upgrade Project
The district's Boardroom is used to conduct meetings for the Board, staff, community groups, and the public. The Boardroom Audio Visual (AV) Upgrade Project (Project) will enhance AV capabilities and ensure that the Boardroom's AV technology is current, supportable, reliable, standards-based, and meets the future needs of the district.
In April 2013, the district awarded a $70,000 consulting contract with Rosen Goldeberg Der and Lewitz to provide design services to upgrade the AV system. The Project includes soliciting input from the managers and staff who frequently use the Boardroom, e.g. stakeholders, including the Clerk of the Board, Water Utility, Watersheds, and Administration. Stakeholder interviews are near completion with these business areas. Interviews with Boardmembers will be scheduled in July and August. The Boardroom AV construction is estimated to be completed by May 2014.
For further information,
tomtolosky
Attachment 1 Handout 2  10 27 BOARD MEETING
SCVWD SELLS ART NOW.
Water District Redacts Interview about Staff Sharing Nude Photos, Racist Jokes with Work Emails
/
17 hours ago
5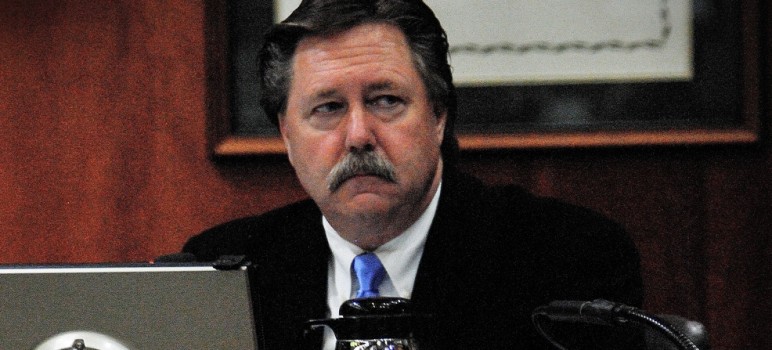 Beau Goldie put on his straightest face last week and told the Santa Clara Valley Water District board that RMC Water and Environment has been a fine consultant. The CEO's job has hung in the balance recently, with the board reportedly conducting multiple performance reviews in closed session, and yet Goldie has been particularly bullish.
The CEO has aggressively defended RMC's work for the past six months, despite internal allegations of improper billing by…
View original post 1,249 more words